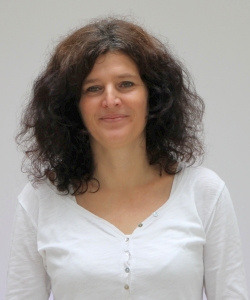 Julia was born on 3rd of November 1967, 16:35 in Berlin (West)
She grew up in a family with a wide interest on human being, art and nature. When she was 10 years old, her family moved for a while to Doha (Qatar), where she visited the Doha Independent School which was led by a teacher from Great Britain. This is where she mainly developed a solid base to think and talk in English language. Back to Germany she joined a letter friendship and student exchange with a girl nearby London. After finishing the high school she started a business education at a worldwide computer company from the United States. So again she had many occasions training her knowledge of English as she regularly worked with colleagues from all over the world.
While working in a busy business with lots of numbers and figures she always was - beside the 'normal work' - in close contact with her colleagues, noticed and studied the impact of job, family, partnership, fortune and misfortune to their lives. Her interest in human psyche, alternative medicine, spiritual matters and esoteric questions grew more and more.
Since 2009 she is working as an psychologist specialised on past life regression therapy. In Germany her title is "Heilpraktiker Psychotherapie" which includes an examination at the public health authority. She joined a yearlong and profound training for her method in Munich at Mathias and Gabriela Wendel. Their school was called "Münchner Schule" which was mainly based on thoughts and ideas of Thorwald Dethlefsen. In Julias work you will also find elements based on the famous psychologist C.G. Jung. In addition her therapeutic sessions include breathing work and imaginative soul journeys. Julia studied also psychological astrology under Beatrice Didong in Luxembourg.
Julia's strength is a combination of being down-to-earth and objectivity on the one hand, on the other hand she has a good sense and medial ability for her clients worries and their inner souls world. She understands her work as a heart-work.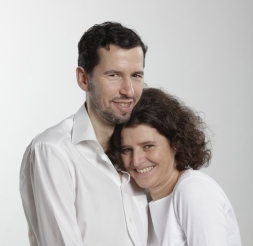 Together with Engin, her beloved partner of many years, she is working and leading the centre of past life regression therapy in Frankfurt am Main. Clients from all over Germany are coming to appoint them. Due to the internationality of Frankfurt city Julia is used to having clients with foreign roots.
In addition to our therapy work and in best intention to share our profound knowledge and experiences we also work as teachers for PLR. So our Center for PLR is a place of healing and also a school for all who want to learn the PastLifeRegression therapy.
If you want to meet her personally before booking your therapy appointments you can make an appointment with her for a free first consultation: +49 (0)69 - 958 62 018